The LWC Referral Program. Easy money, just for sending us a new client.
Put extra cash in your pocket just for referring a new client to us! We have a robust referral program that pays you $100 for every referral that turns into a new client for us, and, there's no limit on how many we'll accept. If you're well-connected and send us a steady stream of new business we'll be more than happy to keep writing you checks. We also understand that a referral is an act of trust. How we treat the friend or business associate you send to us reflects upon you, so you can be sure that they'll get top quality service.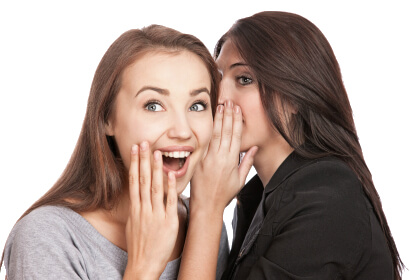 Use the form below to get started.
Frequently Asked Questions
Why are you offering a referral fee?
Simple. In actual fact, a referral fee is one of the most cost-effective methods of acquiring new clients, and it has the benefit that we only pay if we actually get new business. It's a win-win for both of us.
Are there any restrictions on the kind of clients you'll take on?
None at all. If they have an online presence (and who doesn't these days) we can work with them. While LWC does focus primarily on local SEO optimization, we have the expertise to do SEO for anyone, from a small local business to one that sells internationally.
What services do you offer?
In addition to being experts in SEO (Search Engine Optimization) for both local and non-local focus businesses, we also leverage Pay Per Click and build responsive sites engineered to turn visitors into leads.
What do you need from me to get started?
Just fill in the form. We'll send you a confirmation email and contact your referral within one business day. We'll also keep you fully informed of progress with that referral.
Are there any limits on the number of referrals?
Why on earth would we close the door to a new client? Bring us as many clients as possible and earn as much as you want. If you are planning to quit your 9 to 5, we offer you the launch pad for your ambition!
I submitted my online referral and received a confirmation email. How does the process go from here?
We'll keep you updated on our evolving relationship with your referral. Sometimes you need to have patience as it can take some time from first contact to signing a contract, however once they officially hire us you'll be notified immediately and paid immediately! We don't make you wait until the contract is done and they pay us. You've done your job. Time to get paid!
When do I get paid?
You pay you as soon as the new client signs a contract to secure our services. We send referral checks every Monday so you should receive your check the week following the signing of the contract.
Are there any tax obligations?
If you earn $600 or more in a calendar year under our referral program, we are obliged to issue Form-1099 as per IRS law.